My journey into the helping profession began back in 2003. In 2007, I qualified from Dublin Institute of Technology with an honours degree in Social Care. Since then, I have worked as a Social Care Practitioner predominantly working with people experiencing homelessness.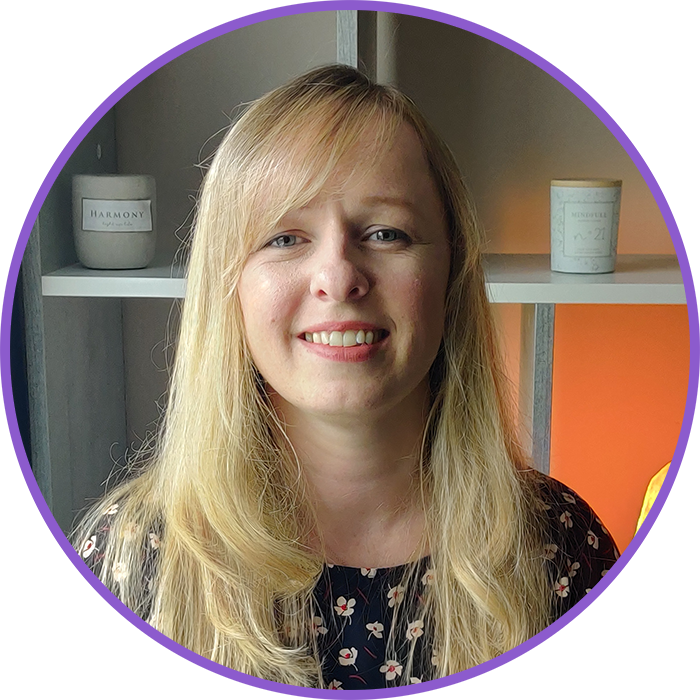 Some of this experience includes family work, one-to-one key working, group work, crisis intervention, mentoring, advocacy and support.
In addition to my degree in Social Care, I also hold a Dip and BA in Integrative Counselling and Psychotherapy.
Based in Co. Meath, I own and manage The Healing Harbour, counselling and psychotherapy services.
Learn More About The Healing Harbour
Book a Session with Aisling
I offer a safe, confidential, non-judgemental space to discuss and explore any issue that may be causing you distress or difficulty.
I recommend at least six sessions to gain maximum benefit from the counselling process. However, every person's needs are unique and this is always respected.
My particular areas of interest and expertise are:
Anxiety, Abuse, Bereavement, Childhood Issues, Challenging Negative Thoughts, Depression, Grief Counselling, Homelessness, Identity, Maternal/Paternal Mental Health, Pregnancy Related Issues, Parenting, Relationship Issues, Self Esteem, Suicide & Trauma.
Bachelor of Arts (Honours) in Social Care
Diploma in Integrative Counselling and Psychotherapy
Bachelor of Arts in Integrative Counselling and Psychotherapy
Licensed Eating Freely Practitioner
Binge / Emotional Eating Disorder Specialist
Children First – National Guidance for the Protection and Welfare of Children
Management of Actual or Potential Aggression (MAPA)
I am a fully accredited member of the Irish Association for Counselling and Psychotherapy and I follow their code of ethics.